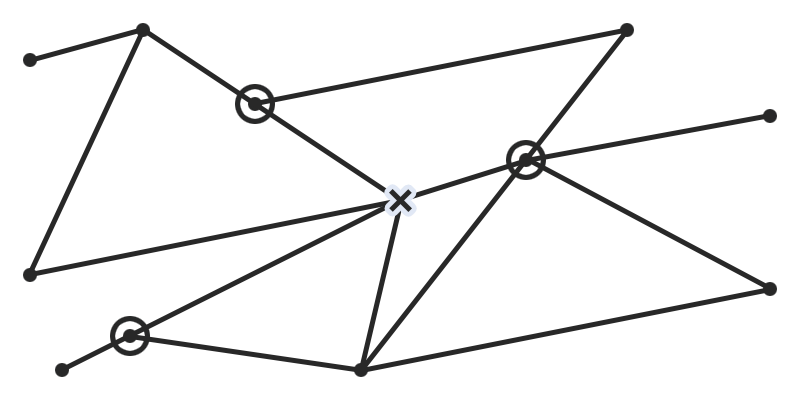 DODMAN
DODMAN - Diviner of Odd Domains
'dodman' is an old English word for a land snail. According to some it is also an ancient word for a surveyor; one who divines and demarks ley lines.
This is a business card-sized tool for quickly and randomly generating pointcrawl maps using a coin, paper, pencil and a flat surface. By flipping or spinning the coin you'll determine the direction in which you draw your lines and points. It includes 42 different random features, ranging from familiar site to remains of a deity. It is largely era-agnostic.
You can use this:
a) as a standalone activity for creating a nice map you can embellish
b) as a starting point for creating a setting/map for your TTRPG campaign / one-shot
Note: included in the files is a black and white BLANK version which allows you to input your own features in the reverse side table (either digitally or by hand).
Designed for the Pleasure-not-Business Card RPG Jam.
Licence

You are welcome to adapt DODMAN for your own creations. The following text should be included somewhere visible in the publication:
[Product name] is an independent production by [Author or Publisher] adapted from DODMAN and is not affiliated with Alfred Valley. DODMAN is copyright Alfred Valley.
Download
Click download now to get access to the following files:
DODMAN Alfred Valley 1.1.pdf
912 kB
DODMAN Alfred Valley 1.1 BLANK.pdf
808 kB
Comments
Log in with itch.io to leave a comment.
Hi I managed to recreate the whole dodman algorithm in python. Do you mind if I posted it on github?
I would love it if you did! If you could just make sure to link back to here, that would be great.
Just uploaded it. The github link is as below:
I don't mind having it shared. As of now I don't have a twitter though. Also I just updated the docs with some images.